WATCH: She's A Cool Mum! Britney Spears' Mum Dancing To 'Toxic' Is Fan Girl Worthy
3 July 2015, 09:29 | Updated: 3 July 2015, 09:33
This video of Lynne Spears rocking out to Britney's 2003 hit 'Toxic' is everything!
It'd seem Britney's biggest fan is in fact her mum, Lynne. Whilst driving in LA with Brit's sister Jamie Lynne Spears, proud momma Spears can be seen rocking out in the passenger seat to 'Toxic ' circa Britney 2003. Now we see where Britters gets her moves from!
We wish our parents were this cool.
Posted to Instagram by Jamie Lynne with the caption "#moms", it'd appear the pair pulled over to the side of the road especially to capture this cute vid, although we're still waiting for Britney to respond. We only wish this video involved vocals too.
Britney and Lynne appear to share a close relationship with the two often treating us to some fun Instagram snaps like this mother daughter hiking photo.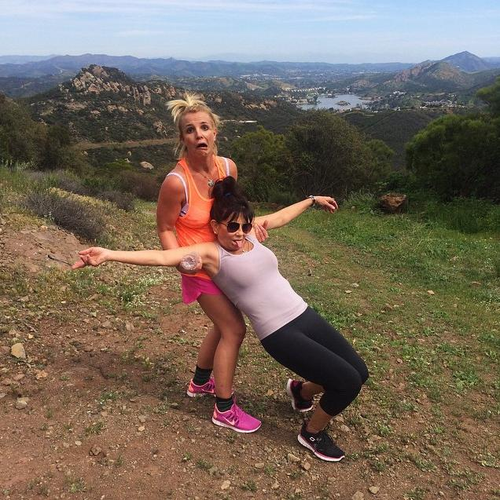 You May Also Like...