Britney Spears Sticks Up For Miley Cyrus And Talks Kissing Justin Timberlake
18 September 2013, 13:21 | Updated: 18 September 2013, 13:22
The 'Criminal' singer opens up during her Good Morning America chat this week.
Britney Spears has been sticking up for Miley Cyrus this week and her controversial performance at the MTV VMAs last month.
The 'Criminal' singer, who features on Miley's upcoming new album 'Bangerz', told Good Morning America that criticism will always come for something memorable.
"I think anytime you do a performance that's that memorable you'll get criticism," she said. "I think she's doing her thing and being herself so I give props to her."

Britney also took part in a quick-fire question and answer session, in which she admitted her first kiss was with Justin Timberlake aged 13.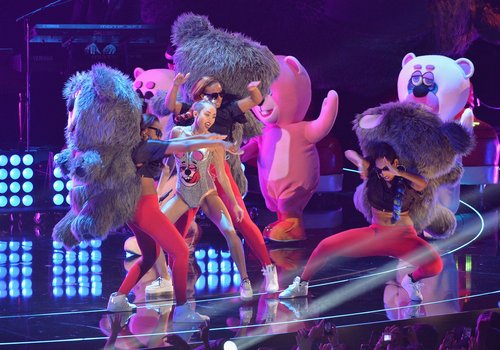 The 'Piece Of Me' singer used her time on the show to confirm details of her much rumoured Las Vegas residency.
Britney has also confirmed the release date of her eighth studio album – and the follow up to 2011's 'Femme Fetale'.