Britney Spears And Lady Gaga Collaborate For Duet On New Album 'Britney Jean'?
16 October 2013, 09:28 | Updated: 16 October 2013, 09:29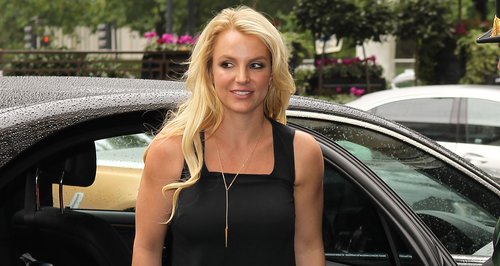 The 'Applause' singer and Britney have been linked to a team-up after a Twitter update from will.i.am.
Britney Spears and Lady Gaga are heavily rumoured to have collaborated on the former's new album 'Britney Jean', following a seemingly innocent tweet from will.i.am.
The 'Work Bitch' singer officially announced her new studio album on Capital Breakfast this week, though she has yet to confirm which collaborations will feature on the record.
However, this week rumours emerged that Britney's new William Orbit team-up on 'Britney Jean' may also feature Lady Gaga, after it was confirmed the song's title is 'Aliens'.
The rumours surfaced after the album's executive producer will.i.am posted a tweet to Lady Gaga about her new music saying: "@ladygaga I like it a lot… #creativeALIEN."
Following the reveal of Britney's new song 'Alien' on the track listing, this has led many fans to speculate that the song could in fact be a duet between the two US stars.
Will.i.am is also known to have produced a song for Lady Gaga recently when he told Associated Press he "loves her even more now" after getting to work in the studio with her.
Britney Spears releases her new single 'Work Bitch' on 3rd November with her album 'Britney Jean' following on 3rd December.