Britney Spears On Jason Trawick Split: "It Wasn't My Hardest Break-Up"
22 October 2013, 11:13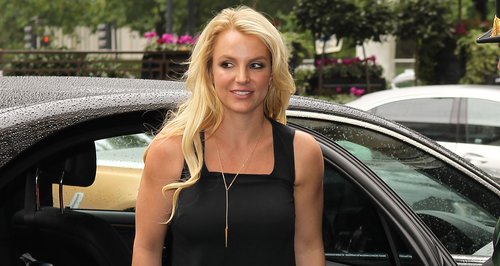 The 'Scream & Shout' singer says her new album will explore the former couple's break-up.
Britney Spears has opened up on her split from ex-fiancé Jason Trawick earlier this year, admitting that is wasn't her "hardest" break-up.
The 'Work Bitch' singer ended her engagement to Jason in January this year, but says it wasn't the worst split she has ever had to experience.
"It was a hard break-up, but it wasn't one of my hardest break-ups," Britney revealed on This Morning earlier this week. "I definitely had some things to say in my album about it, so you'll see."
The 'Scream & Shout' singer also promised a more "personal" record with her latest, eighth studio album after going through "a lot" in the past year.
Last week Britney opened up to Capital FM's Max all about her new album, the 'Work Bitch' music video and her thoughts on staying in London
Britney Spears releases 'Britney Jean' as her new album on 2nd December.