WATCH: Britney Spears Has Made An "Incredible" Song With DJ Mustard
6 July 2015, 11:52 | Updated: 6 July 2015, 14:53
Fresh from recording with Iggy Azalea, Britney's got her next big-time team-up all sorted.
Britney Spears has a BIG new song on the way with DJ Mustard, the US hip-hop producer exclusively revealed to us over the weekend backstage at New Look Wireless Festival 2015.
The 'Pretty Girls' singer, who is working on new music for her next album, has laid down a track that's "crazy" with 'Freak Of The Week' producer DJ Mustard. Bring it on, guys!
"I haven't told anybody this but I've been in the studio with Britney Spears," DJ Mustard told Max at Wireless 2015. "We got something harder than all of that, this is like a movie, it's crazy .
"I can't really go too much on it, but it's incredible," he promised, before explaining why he chose to work with the Princess Of Pop. "First of all I'm a fan of all the greats and the legends and she's one of them.
"I don't want to be in the box. I want to do everything so it was just like a challenge."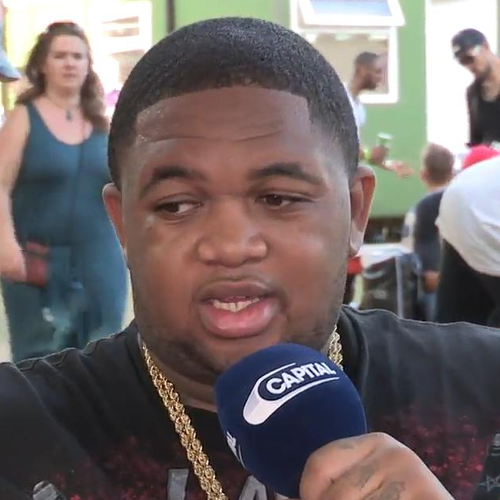 So watch this space because Brits could soon have VERY cool new track coming your way!
You may also like...
WATCH: Britney & Iggy's 'Pretty Girls' Video