Watch: Beyonce FINALLY Releases All The Videos From Her EPIC Visual Album
25 November 2014, 12:03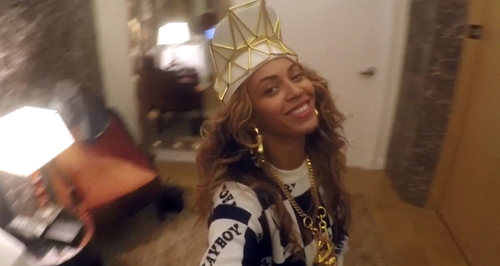 Beyonce has done it again – she's dropped the rest of the videos from her visual album – you never know what to expect from Queen Bey!
Beyonce definitely likes to surprise her fans, and she has dropped the rest of the videos from her 2013 self-titled visual album on Vevo – which is bound to have the #Beyhive buzzing!
Queen Bey originally dropped 17 videos in December last year – and basically broke the internet in the process – and has finally unveiled the final promos from the album online together.
As well as releasing two new tracks from the reworking of the album, 'The Platinum Edition' including '7/11' and 'Ring Off', Bey has added to the existing videos from disc 1 and some new ones from disc 2.
If you're desperate for a big fix of Beyonce, we've got all of the new videos below. Enjoy!
'7/11'
'Yonce'
'Superpower' feat Frank Ocean
'Ghost'
'Rocket'
'No Angel'
'Grown Woman'
'Blue' feat Blue Ivy
'Flawless' feat Chimamanda Ngozi Adichie
'Heaven'
'Blow'
'Jealous'
'Haunted'
'Mine' feat Drake
You May Also Like…