Beyonce Prepares For Closing Performance At V Festival On Theme Park Ride
19 August 2013, 12:31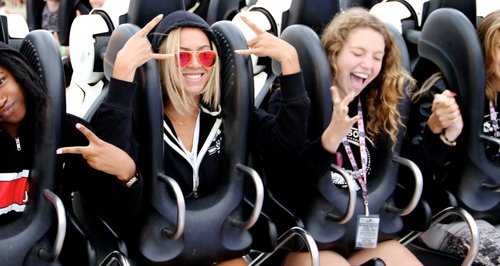 The 'Love On Top' singer was seen joining the revelers on the dare-devil ride over the weekend.
Beyonce was pictured preparing for her headline closing set at the V Festival 2013 by jumping on board a theme park ride at the Chelmsford site.
The 'Crazy In Love' star put up her rock 'n' roll hand signs in the air and rocked the red aviators as she prepared for the whirlwind ride.
The singer and her crew joined other festival goers as they took in the atmosphere of the site.
Kings Of Leon headlined the Staffordshire night of the show – which Beyonce had appeared at the night before.
Check out a picture of Beyonce on stage at V Festival 2013 below: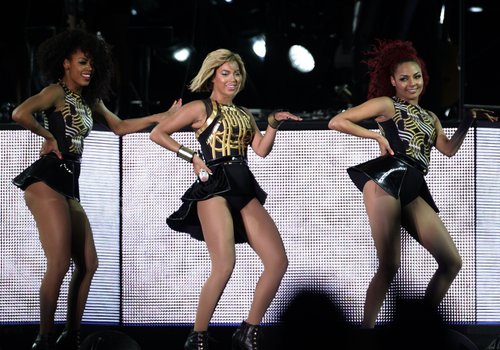 Meanwhile, the singer was seen sporting a slightly longer do following her recent short pixie cut.
The Script, Lawson, The Saturdays and Olly Murs were also among the top performers at this year's event.