Beyonce's Officially The Top Earning Woman In Music – Netting £72mill Last Year!
6 November 2014, 09:38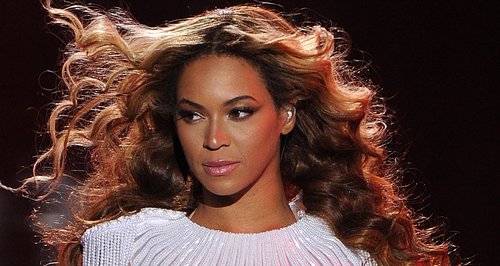 The list of top-earning women in music has been released, and it's no surprise Mrs Carter has taken the top spot!
Queen Bey is still ruling supreme – at the top of Forbes' annual list of the highest earning women in music for 2014!
The figures were revealed today, and it is thought that Beyonce netted a HUGE $115 million (£72.3 million) in the past 12 months, making it her most financially successful year to date.
The income has largely come from her 95 sold out gigs on her 'The Mrs Carter Show' World Tour, as well as her surprise self-titled album and her commercial deals and her own clothing and fragrance lines.
And Beyonce's not the only one who's had their most financially successful year to date – the second place spot was taken by Taylor Swift who earned an estimated $64 million (£40.2 million) in the past year. With the MASSIVE sales of her new album '1989' and a tour coming up, 2015 could be even bigger for Ms Swift!
The full list of the top 10 highest-earning women in music is:
1. Beyoncé ($115m / £72.3m)
2. Taylor Swift ($64m / £40.2m)
3. Pink ($52m / £32.7m)
4. Rihanna ($48m / £30.2m)
5. Katy Perry ($40m / £25.1m)
6. Jennifer Lopez ($37m / £23.2m)
=7. Miley Cyrus ($36m / £22.6m)
=7. Celine Dion ($36m / £22.6m)
9. Lady Gaga ($33m / £20.7m)
10. Britney Spears ($20m / £12.5m)
You May Also Like…