Beyonce Flaunts Toned Stomach In New Pictures To Hit Out At Pregnancy Rumours
19 June 2013, 11:25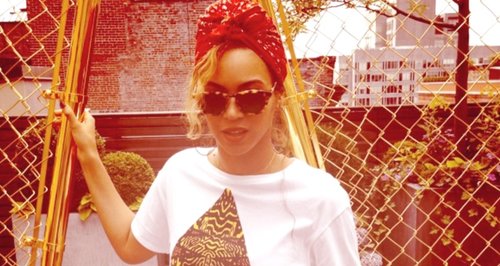 The 'Countdown' singer is seen posing on a rooftop in New York City in the new pictures.
Beyonce has once again quashed any rumours she is pregnant by showing off her toned stomach in a new rooftop photo shoot.
The 'Love On Top' singer has faced increasing speculation in recent months that she and husband Jay-Z are expecting their second child, but has put paid to the reports by posting up several snaps that show off her beach-ready physique.
Beyonce is seen in the pictures posing on a New York City rooftop in front of a golden dance, dressed up in a simple outfits of cropped top, denim shorts and flat shoes.
The 'Countdown' star gleams up her look with a pair of dark shades and a red headscarf, and posted the shots on her official Tumblr page.
Check out a picture of Beyonce from her rooftop photoshoot below (Credit: IAmBeyonce):
Earlier this week Beyonce stepped out to support Jay-Z at a party to celebrate the 10 year anniversary of his 40/40 club in Brooklyn.
Beyonce is currently in the midst of her 'The Mrs Carter Show' world tour, and announced a limited edition version of her fragrance Heat to celebrate the tour.