Beyonce Posts Footage From New Zealand Sky Jump – Video
28 October 2013, 11:22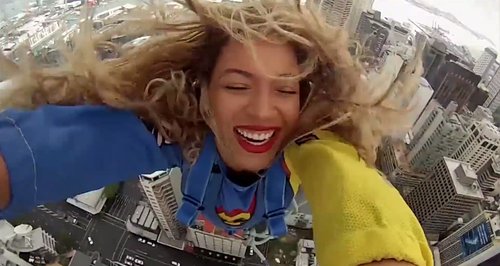 The 'Crazy In Love' singer shares the clip of her recent daredevil exploits.
Beyonce has released footage from her recent sky jump freefall in New Zealand.

Last week, the singer was pictured during her daredevil activity and uploaded the video to her official YouTube account over the weekend.
"This is so fun," she screams as she prepares to return to the ground.
Beyonce takes the camera with her as she leaves the platform 192 metres in the air from the tallest building in the country.
Watch the footage of Beyonce's freefall below:
She was also seen getting an intense greeting backstage on her 'The Mrs. Carter Show' world tour when the crew performed the Haka war dance.
Pharrell Williams also gave an update on the star's new album recently and said the reason for the delay is because she is "very particular".