Beyonce's Producer The Dream Reveals That She Has Around 100 Unreleased Tracks!
26 March 2015, 09:18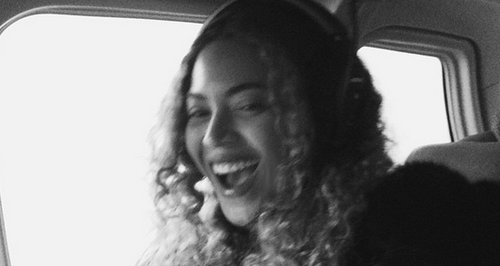 VERY exciting news for the #Beyhive – Beyonce has reportedly got around 100 secret tracks floating around…
She's no stranger to dropping a surprise album out of the blue, and it turns out Beyonce has enough unreleased tracks in the bag for about eight new records!
The Dream, who Beyonce has frequently collaborated with, revealed the news to Genius.com, saying Beyonce had wanted to do a Fela – the Broadway musical – themed album, "We did a whole Fela album that didn't go up. It was right before we did '4'. We did a whole different sounding thing, about 20 songs."
"That's why there's so much of that sound in the 'End Of Time'. There's always multiple albums being made. Most of the time we're just being creative, period."
"We're talking about B, somebody who sings all day long and somebody who writes all day long. There's probably a hundred records just sitting around."
The Dream produced Beyonce's surprise self-titled 2013 album, and rumours have been rife that Beyonce may be planning a joint album with her husband Jay Z. With so many tracks ready to go, it's probably not going to be long until we hear some new music from Queen Bey!
You May Also Like: