Beyoncé's Mum Just Spoke Out On Reports About That Rumoured Secret Snapchat Account
17 August 2016, 10:27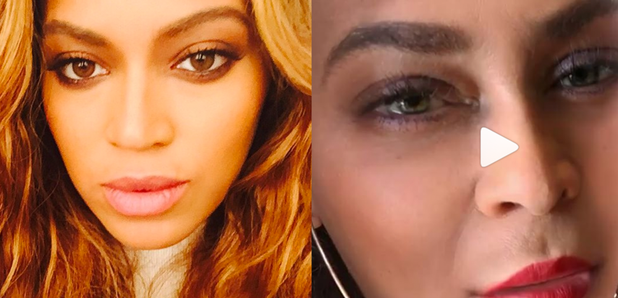 Queen B on Snapchat? Yes please!
We all know that Snapchat is awesome.
We all love to follow our fave celebs and watch their stories.
But one person that we've been wanting to join us on the social media platform is Beyoncé.
Up until now, Bey hasn't released any details about an official Snapchat account.
But recently her mum, Tina Knowles, shared a post on Instagram which appeared to reveal that her daughter does indeed use Snapchat.
In the short vid, we see Beyoncé doing a face-swap with her mum, something that many users do on the platform.
Alongside the video, Tina wrote, 'My Baby Beyonce sent me this. It's really cool! I have to learn to do this her face and my face together. Her voice coming out of my mouth. Or maybe it's her mouth! Hell I don't know. Really weird. No Snapchat!! Seriously!!'
So after this we were pretty convinced that Beyoncé could actually have a secret Snapchat account.
But now, in a new video, Bey's mum has revealed to TMZ that her daughter definitely isn't on Snapchat.
So that's ruined our dreams then!
But we're still holding out hope that there's a secret Beyoncé account out there somewhere...
You may also like...