WATCH: Beyonce Rocks Up To Blue Ivy's School... For A Surprise Whitney Houston Cover!
7 March 2016, 10:31 | Updated: 7 March 2016, 10:32
Beyonce Performs Whitney Houston's "I WIll Always Love You" At Blue Ivy School Fundraiser
03:04
She performed an AMAZING set for her daughter's school charity show.
Just IMAGINE being at a school fundraising event when frickin' BEYONCE of all people shows up to perform!
The US superstar gave fans, parents and teachers HUGE surprise at the 75th anniversary gala for the Centre For Early Education in Los Angeles at the weekend - rocking up with a few dancer friends to put on a show- including a cover of Whitney Houston's 'I Will Always Love You'!
What makes this story even MORE amazing is that it's the school where Bey's four year-old daughter Blue Ivy goes! You can just IMAGINE how cool Blue's gonna feel with all her friends this week!
Not only did Beyonce blow EVERYONE away with her classic Whitney cover but she also cracked out Bey classics like 'Crazy In Love' and 'Halo'. AMAZING!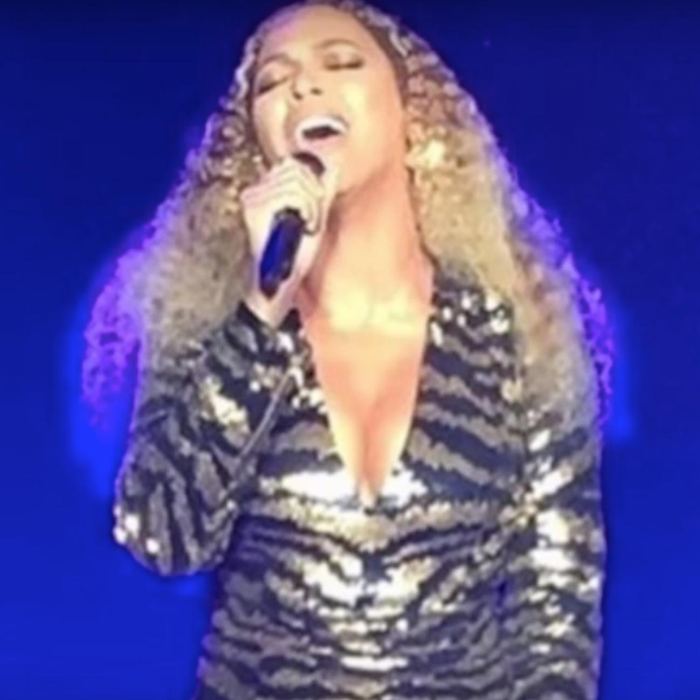 You may also like...