Beyonce Asks Princess Eugenie To Duet With Her At London's O2 Arena?
1 May 2013, 07:59
The 'Crazy In Love' singer picked out the Royal during her 'The Mrs. Carter Show' world tour to help with one of her songs.
Beyonce reportedly asked Princess Eugenie to sing with her during her gig at London's O2 Arena last night (30th April).
The 'Love On Top' singer was starting her track 'Irreplaceable' and urging fans to sing-a-long to the famous "To the left, to the left" line in the song.
The Daily Mirror reports that the Destiny's Child singer thrust a microphone in front of the Royal – without realising who she was.
"It was hilarious – Eugenie was on the front row with Kate Middleton's brother, James, and his new girlfriend, Donna Air, plus designers Matthew Williamson and Patrick Cox," an eyewitness told the publication. "She was really excitable and filming the whole thing on her iPhone like any other fan."
The source continued: "Beyonce clearly didn't recognise her so when it came to 'Irreplaceable', and the part where she picks on an audience member to join in with her, she simply chose the first woman she could reach."
It's also claimed that Princess Eugenie ducked away embarrassed with Beyonce forced to sing the words herself.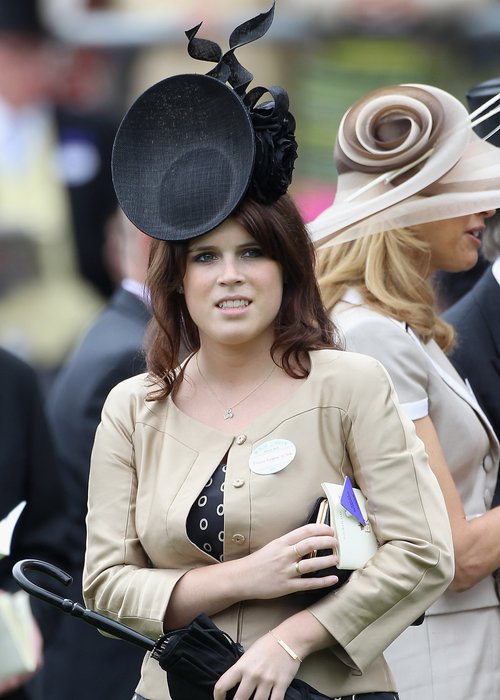 "When Eugenie, who had gone bright-red, ducked down, Beyonce was forced to quickly fill in the missing words and find a new, willing victim," the eyewitness added. "All Eugenie's friends were teasing her about her stage fright for hours afterwards."
Beyonce kicked off her London O2 Arena residency this past weekend and will perform six nights in total at the venue in the capital.
The singer is also currently working on her new studio album and has unveiled new songs 'Grown Woman' and 'Standing On The Sun' in recent weeks.