Is Beyonce Pregnant?! These New Photos Have Got The Fans Speculating About Baby 2!
12 January 2016, 12:35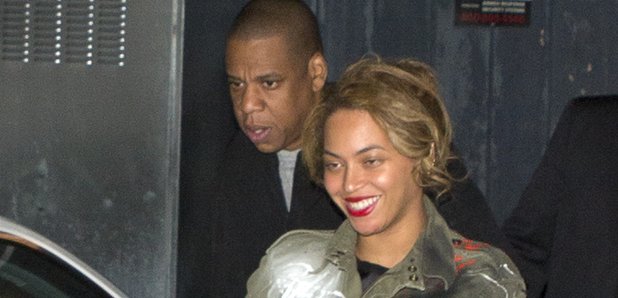 Bey's stomach appears to be mysteriously full in these new photos - but it's not the first time the couple have been the centre of pregnancy rumours…
North West might not be the only celeb tot to become a big sister very soon – the rumours are back that Jay Z and Beyonce are expecting a second baby after a new set of photos emerged showing Bey with a suspiciously fuller stomach than before...
Pregnancy rumours seem to surface around Bey and Jay every few months, but the newest pictures have sent the #BeyHive into a frenzy as they appear to show Beyonce with a mysteriously fuller stomach than her normal slim self.
Back in June last year, rumours surfaced around the couple that the couple might be using a surrogate to have their second child, and according to In Touch, the couple had found the perfect surrogate to help them have their second baby.
Just weeks after Kim Kardashian and Kanye West announced they were expecting their second child, a source came out to say that Blue Ivy might have a little brother or sister very soon too.
The source told In Touch, "They were trying for several months, but Beyoncé was having trouble. She was scared about another high-risk pregnancy, so surrogacy became the best decision for them."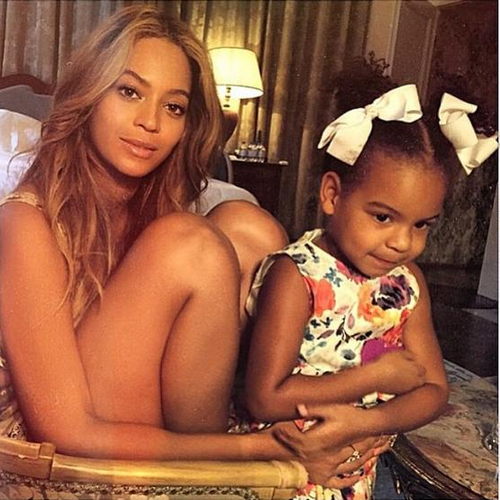 The source claims, "They didn't want to take any more risks, so after all the ironclad legal documents were drawn up, it took them about two months to find the perfect woman to carry their child. The surrogate is still in the early stages of the pregnancy, so they have yet to announce it to the public."
It's no secret that the couple have been thinking about expanding their family, and the #Beyhive got into a frenzy back in January 2015 when Beyonce posted a cryptic Instagram snap hinting their might be another Carter bun in the oven.
Bey posted the snap of her on holiday, where she had been buried in the sand. Whoever had buried Beyonce had moulded her some sand boobs… and a rather large bump over her belly.
Fans immediately started commenting, questioning whether this was Beyonce's way of announcing her second pregnancy.
It's not the first time the Carters have alluded to a possible second baby – back in September 2014 Jay Z dropped the lyrics 'cause she's pregnant with another one' into one of his performances.
Beyonce posted the photo on Instagram without a caption, fuelling the speculation, during a holiday in Southeast Asia with Jay Z and Blue Ivy, but there has been no hint of a bump on the slender star since.
Come on Beyonce, don't keep us guessing - we wanna know if Blue will be joining the big sister club!