Beyonce Is Releasing A Platinum Edition Box Set Of CDs And Live DVD
4 November 2014, 14:34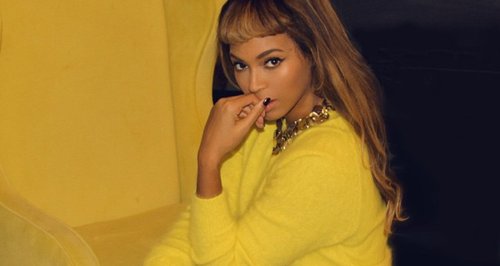 Beyonce has confirmed that she will be releasing a 2 CD/2 DVD box set featuring new songs and unreleased remixes.
Exciting news for the #BeyHive – Beyonce has confirmed the release of an all-new collection of CDs and DVDs titled 'BEYONCE Platinum Edition Box Set'.
The 2 CD/ 2 DVD set will be released on 24th November and will include new songs '7/11' and 'Ring Off' as well as four never-before-heard and unreleased remixes with some superstar collaborations including Kanye West and Nicki Minaj.
The internet was awash with rumours this week that Bey may be dropping another surprise album after paperwork which appeared to be from her record label leaked online, which may have been alluding to the Platinum Edition.
This box set will serve as a follow up to Beyonce's self-titled album which she dropped in secret in December 2013 complete with 14 songs and 17 music videos.
The special edition box set looks set to be a must-have for any die-hard fan of Queen Bey, as it comes with a live performance DVD that chronicles the year-long "Mrs. Carter Show World Tour," a mini version of the official 2015 Beyoncé calendar, and more.
You May Also Like…