Beyonce Pictured Filming New Music Video On Rollercoaster In Coney Island?
30 August 2013, 10:47 | Updated: 30 August 2013, 10:48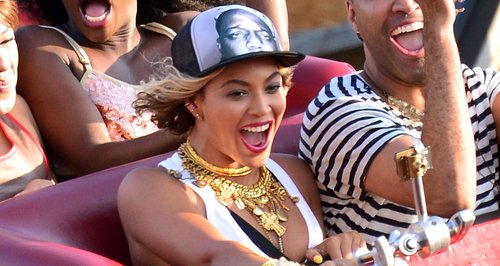 The 'Love On Top' star is believed to have been shooting a promo with Terry Richardson.
Beyonce was pictured riding a rollercoaster in Coney Island this week, for what is believed to be a new music video.
The outing was captured by esteemed photographer Terry Richardson at an amusement park.
The star was seen sporting a Notorious B.I.G. cap and an array of gold necklaces as she enjoyed the thrill rides.
Coney Island's Cyclone rollercoaster is famed in the Brooklyn area, with some bystanders telling E! News about seeing the star in action on the day.
"We saw her when she was riding on the rides. First two times it was her backup dancer. The third time it was her. She was sitting in the front," they explained. " She was holding on to her hat, so we knew it was her...Pretty cool. And like she would always say on her tumblr., on her website, 'Bey Good.'"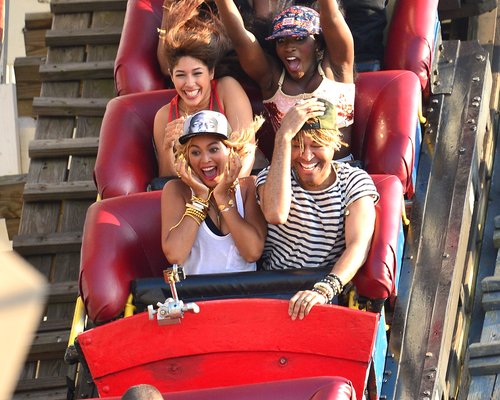 The singer waved to her fans upon leaving the amusement park and was in high spirits throughout the shoot.
It's unclear if the video will be for a new song from the star's next album or a promotional clip for another project.
The star is also still on the road with her 'The Mrs. Carter Show' world tour, with her choreographer recently revealing how daughter Blue Ivy dances around in rehearsals.