Exciting! Is Beyonce About To Drop Another Surprise Album?
3 November 2014, 14:30 | Updated: 3 November 2014, 16:16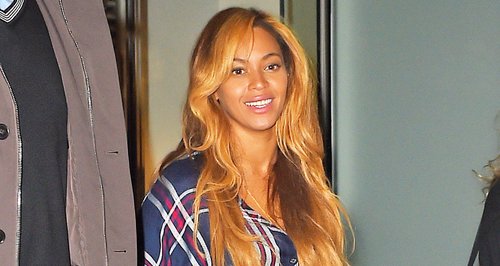 The internet is awash with rumours that Queen Bey may be dropping another secret album this month.
Exciting news for the #BeyHive – Beyonce is rumoured to be dropping another surprise album this month after papers were leaked online.
The image below popped up on Twitter over the weekend seeming to show details of 'Beyonce – Volume 2' including the tracklisting of the album.
Beyoncé releasing a new album on Nov 14?! Please let this be true pic.twitter.com/juu0fpYoS8

— What Do I Wear (@WhatDoIWearco) November 3, 2014
Bey's label haven't confirmed whether the leak is genuine, but it seems that the album would be a follow up to 2013's 'Beyonce' album complete with 11 new tracks.
If the papers are genuine, it looks as if Beyonce has collaborations with Nicki Minaj, Justin Timberlake and Rihanna on the record and that it will drop on 14th November.
It's not the first time Queen Bey has surprised her fans with a whole album – in December 2013 she dropped her self-titled album compete with music videos for each song with no prior warning.
We'll just have to wait until the 14th November to find out!
You May Also Like…