Beyonce Performs At US First Lady Michelle Obama's 50th Birthday Party
20 January 2014, 10:20 | Updated: 20 January 2014, 10:59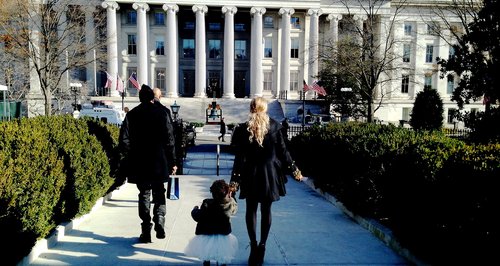 The 'XO' singer took Blue Ivy along to the White House celebrations on Saturday.
Beyonce performed live at the White House over the weekend to celebrate US First Lady Michelle Obama's 50th birthday, and has shared several pictures from the high-profile event with her fans.
The 'Drunk In Love' singer was on hand to help out with the birthday celebrations on Saturday evening (18th January), allegedly singing some of her biggest hits at the private party.
View a snap of Beyonce handing out with the Obamas' dog Bo below (Credit: Beyonce.com):
Beyonce later shared a number of snaps from the party on her official website, including one of her and Blue Ivy walking up to the White House and another of her hanging out with the Obamas' dog Bo.
Check out a snap of Beyonce before the event below (Credit: Beyonce.com):
Other stars at Michelle's birthday celebrations include Jennifer Hudson and Samuel L. Jackson.
Beyonce is widely rumoured for a surprise performance at the Grammy Awards 2014 this weekend.