Beyonce And Jay-Z Go Vegan For 22 Days As Part Of New Diet Challenge
4 December 2013, 10:51 | Updated: 4 December 2013, 15:44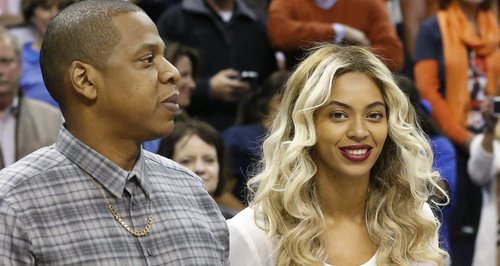 The 'Love On Top' singer and her rap star husband are trying out a new meat-free diet before Christmas.
Jay-Z has revealed that he and Beyonce have gone vegan for just under a month as part of a new challenge to mark his birthday.
The '99 Problems' rapper turns 44 today (4th December) and says he and wife Beyonce will be taking on the new challenge to embrace a "plant-based" diet.
"On December 3rd, one day before my 44th birthday, I will embark on a 22 days challenge to go completely vegan, or as I prefer to call it, plant based!!" Jay-Z wrote on his official website on Tuesday. "This all began a few months back when a good friend and vegan challenged me to embrace a "plant-based breakfast" every day.
"There's something spiritual to me about it being my 44th birthday and the serendipity behind the number of days in this challenge, coupled with the fact that the challenge ends on Christmas day," he added. "It just feels right. P.S. B is also joining me."
Beyonce was named the most searched person on the Internet for 2013 this week by Bing.