"Jay Z Got 100 Problems Now" Beyonce's 'Lemonade' Has Spawned Hundreds Of HILARIOUS Memes
26 April 2016, 13:36 | Updated: 26 April 2016, 13:40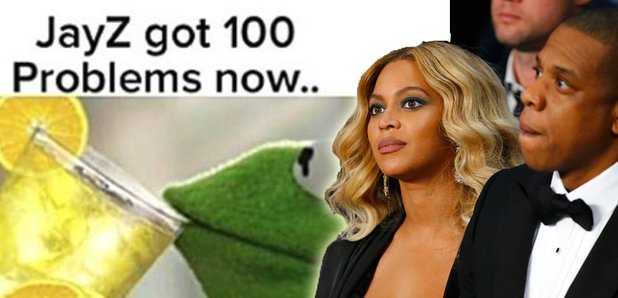 After the internet pretty much broke down under the weight of speculation on whether Bey's latest lyrics confirm Jay Z cheated on her, social media did what it does best…
After Beyonce's SPECTACULAR lyrics for her new album 'Lemonade' were revealed, the #BeyHive pretty much went into meltdown over whether Jay Z had cheated on Queen Bey… and then the memes started coming.
Ranging from a HILARIOUS play on Jay Z's '99 Problems' to an explanation why Solange beat him up in THAT elevator video, there's literally nothing the Internet hasn't noticed.
Jay Z watching at home like #Lemonade pic.twitter.com/lIxBhf6iCd

— Marlow Stern (@MarlowNYC) April 24, 2016
We'll probably never know for sure whether Bey's lyrics are about what really happened between the couple or not, but either way these memes were TOTALLY worth the eternal state of wonder.