Beyonce Performs Haka War Dance Backstage On Tour In New Zealand – Video
25 October 2013, 09:18 | Updated: 25 October 2013, 09:20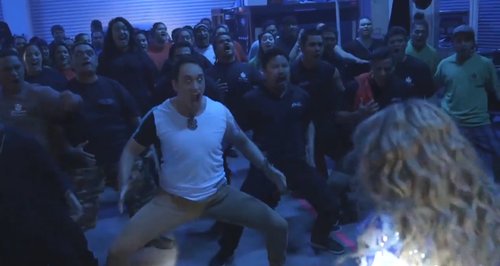 The 'Crazy In Love' singer was honoured with the performance after a recent show.
Beyonce can be seen taking part in the traditional New Zealand Haka war dance in a new video posted online.
The 'Love On Top' singer was honoured with a rendition of the routine backstage on her 'The Mrs. Carter Show' world tour.
The footage shows the New Zealand national Rugby side performing the dance before Beyonce is then led to see her local crew for the intense meeting.
Watch Beyonce and her touring crew preform the Haka war dance together backstage on tour below:
Meanwhile, Pharrell has given fans an update on the singer's new album this week.
The Destiny's Child star has been busy working on her new solo record for some time with delays halting a rumoured early 2013 release.