Beyonce And Madonna To Perform At Grammy Awards 2014?
20 January 2014, 08:00 | Updated: 20 January 2014, 08:06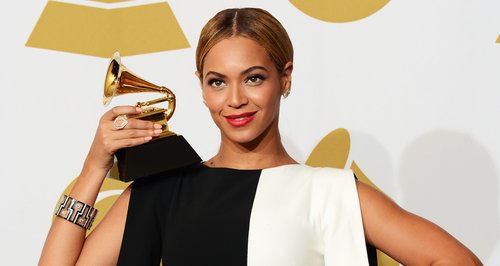 The artists are rumoured to be making a surprise appearance at this weekend's big industry event.
Beyonce will reportedly take to the stage for a performance at the Grammy Awards 2014 this weekend.
The Los Angeles Times claims Queen Bey and Madonna are set to make surprise appearances during the ceremony on Sunday night (26th January).
At the end of 2013, Beyonce managed to surprise the world with the unannounced release of her fifth album – and looks set to keep that trend going in 2014.
Speaking to the US publication, longtime producer of the awards Ken Ehrilch said during an interview that he "can't confirm" anything.
"Let's put it this way, we have a really great history that goes back to the early days of Destiny's Child," he said. |I love working with [Beyonce]. She's incredible. She is so into what it is that she does and making sure that everybody who sees her walks away saying, 'wow'."
He then teased: "Should she be on the show this year? I would think that the potential is there for that kind of moment."
Beyonce is expected to be at the ceremony after being nominated for Best Rap/Sung Collaboration with husband Jay-Z on 'Part II (On the Run)'.
Stars already confirmed to be performing on the night include Katy Perry, Taylor Swift, Lorde, Daft Punk and Sir Paul McCartney.