The ULTIMATE Beyonce Super-Fan? Girl Makes Boyfriend Take Exam... On Queen Bey!
7 April 2015, 15:55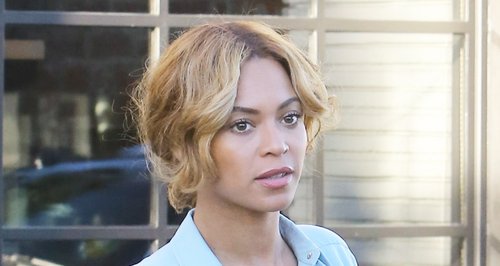 This super-fan made sure her man was 'the one' by getting him to take a test on his 'Yonce knowledge.
OK think we MAY have just found the ultimate Beyonce fan… a girl who made her boyfriend take an ACTUAL exam in the R&B superstar!
21 year-old Allie Davis has made headlines this week after posting up her boyfriend's results in a quiz she made all about the 'Drunk In Love' singer, wanting him to get at least 60% to prove they're a true romantic match!
"I gave my boyfriend a Beyonce exam to make sure we can stay together. He passed," Allie tweeted on her Twitter account.
I gave my boyfriend a Beyoncé exam to make sure we can stay together. He passed. pic.twitter.com/Lqv3VEKWFx

— Yoncé (@Fergyonce) April 6, 2015
Among the questions are things like "Name three Beyonce songs", "Circle the correct version of Beyonce's full name" and "Who is the better live vocalist, Beyonce or Rihanna?" This is pretty heavy…
What do you think #BeyHive? Will you adopt the Beyonce Relationship test to see if your significant other deserves you?
See below for the Official Allie Davis Relationship Test... and her man's results!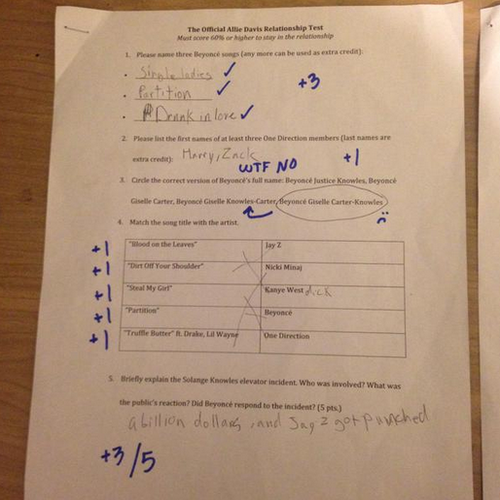 Some of Allie's corrections are just TOO FUNNY!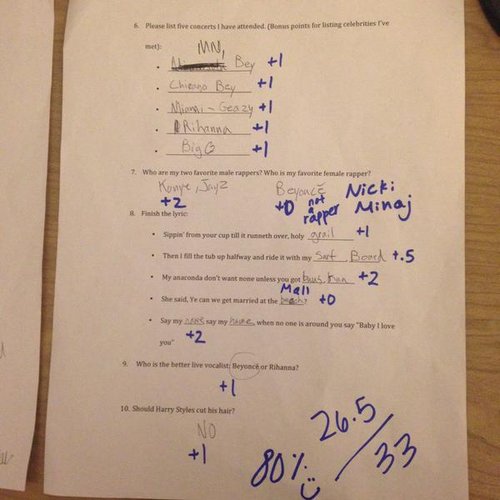 Watch Beyonce in action in her 7/11 music video below: