WATCH: Beyonce And Ed Sheeran Team-Up For The BEST Duet Ever!
13 February 2015, 10:50
Beyonce and Jay Z take Ed Sheeran to dinner following THAT performance
01:10
The pair had their first EVER duet together for the Stevie Wonder tribute gig this week.
We LOVE it when two of our favourite things come together… so a duet between Ed Sheeran and Beyonce is pretty much the best thing that could happen!
The two superstars hit the stage together for the All-Star Grammy Salute tribute event for Stevie Wonder earlier this week, where they POWERED through two of Stevie's biggest hits.
First up Ed joined Beyonce part-way through her set (to HUGE cheers) to sing 'Jammin', before Gary Clark Jr. also came out on guitar to join them for 'Higher Ground'.
The Grammy Awards 2015 took place earlier this week and saw Sam Smith as the big winner of the night with four gongs.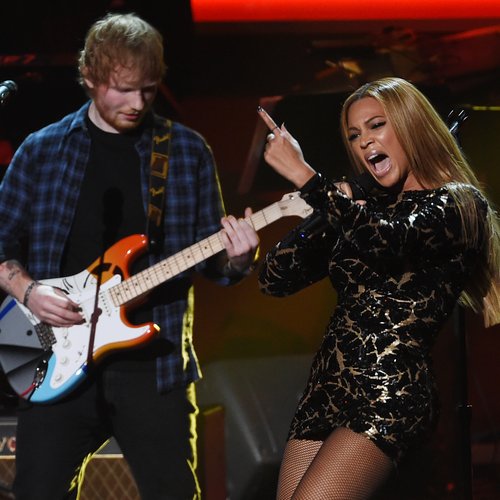 You may also like...