Beyonce Bikes Over Brooklyn Bridge To Final New York Gig
7 August 2013, 10:53 | Updated: 7 August 2013, 11:06
The 'Love On Top' singer unveils a picture of herself cycling over the famous landmark to the Barclays Center.
Beyonce biked over the Brooklyn Bridge to her final gig at the Barclays Center in New York.
The 'Love On Top' singer posted pictures on her Instagram feed showing her cycling to the venue wearing a starry blue top and denim cut off shorts.
"I biked to Barclays for my last show in Brooklyn!" she wrote in a message accompanying the picture.
As previously reported, Beyonce was joined on stage by her husband Jay Z, who delighted the sold-out crowd with his recent album track 'Tom Ford'.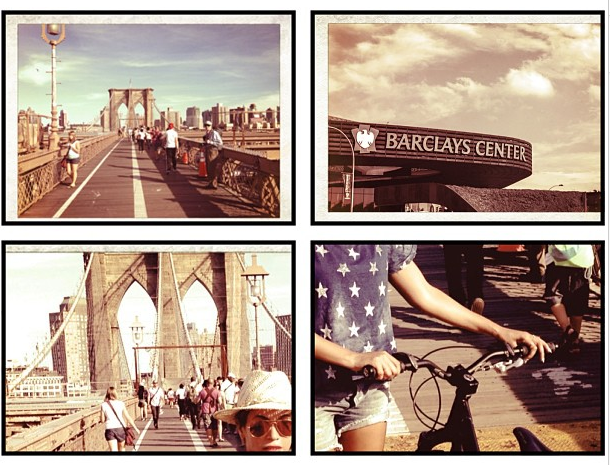 The Barclay's Center venue was opened last year with a residency of shows by Jay-Z.
He was also seen rushing on stage to give his wife a kiss during her recent show at the end of July in Philadelphia.