Beyonce Calls Herself A "Goofball" Saying She Sings To Blue Ivy In Special "Mommy Voice"
17 May 2013, 15:07 | Updated: 17 May 2013, 15:10
The 'Crazy In Love' singer speaks about singing nursery rhymes to her daughter and people taking her too serious.
Beyonce has revealed that she saves her "Beyonce voice" for the stage and sings to daughter Blue Ivy in a special "mommy voice".
The 'Love On Top' star was asked by Daybreak's Kate Garraway if she treats her one year-old to her famous tones.
"I do but I have a mommy voice," she explained. "I keep my Beyonce voice for the stage and I have my simple mommy voice."

She continued: "I remember hearing a story about Celine Dion and she was like 'when I sing my, I don't know if it was her son, cried'. And that's so interesting she has the most beautiful voice in the world and she's like 'he hates it'.
"So I say well maybe I'll just give a little simple nursery rhyme voice to my daughter."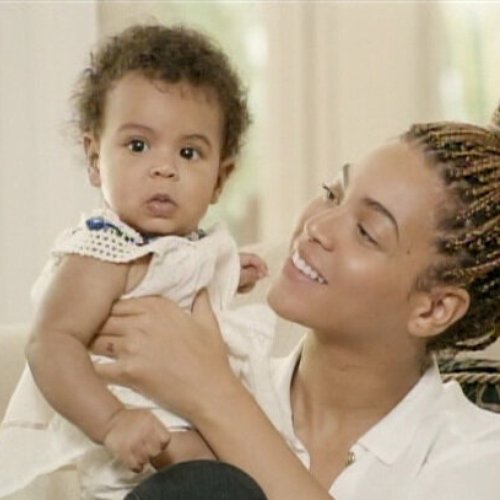 The Destiny's Child star also revealed that although she has a business mind, she should not be taken as seriously as she sometimes does.

"People take me a lot more seriously than I do, I'm aware of that so I have to be conscious of it but definitely I'm a goofball, I'm a goofball."
Beyonce was recently forced to postpone one of her 'the Mrs. Carter Show' world tour dates in Belgium following doctors orders.
Some reports online suggested the singer was pregnant with her second child, something which has since been refuted by sources close to the star.