Beyonce Shows Off Blonde Hairstyle In New World Tour 2013 Poster
6 March 2013, 10:52
The 'Crazy In Love' star has premiered a new promo with Pepsi for her upcoming 'Mrs. Carter Show' outing.
Beyonce has released a new promotional poster for her upcoming 'Mrs. Carter Show' world tour featuring a new blonde hairstyle.
The 'Love On Top' singer will hit the road this Spring and teamed with Pepsi for the new shot featuring her change of look.
The image features four versions of the Destiny's Child star wearing a tight short white polo neck and denim hot pants.
The 'Countdown' singer is also sporting a bright and vibrant red lipstick with an array of different poses in display.
The tour will kick off on 15th April in Serbia before making her way to the UK at the end of next month.
Check out a picture of Beyonce's new tour poster below: (Picture: Facebook)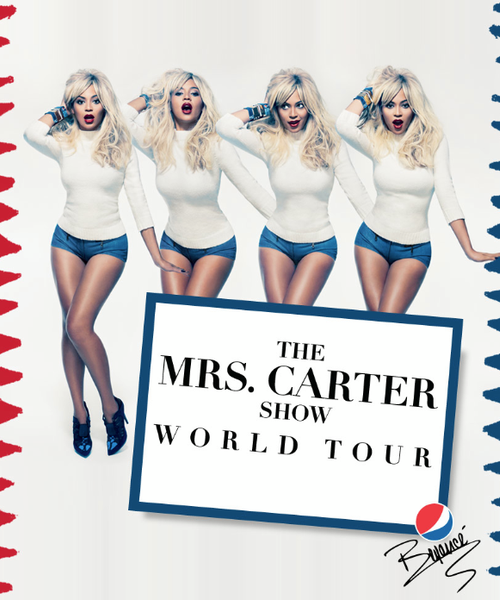 The jaunt will also include six-nights at London's O2 Arena and tickets sold out in minutes when they went on sale last month.
Beyonce is also expected to release her new studio album around the same time she hits the road.