WATCH: Beyonce Shows Support For Gay Marriage By Recreating '7/11' Video! #LoveWins
2 July 2015, 09:05
The 'XO' superstar rocks some SERIOUS rainbow patterns in this clip, fresh from last week's SCOTUS ruling.
Beyonce is clearly feeling VERY happy about the changes to gay marriage last week in the US… so much so she's ACTUALLY remade her '7/11' video to celebrate!
Queen Bey dropped a short clip on her Facebook last night (1st July) of her waving rainbow flags and playing dress-up while re-enacting her dance moves from the original video.
The US star then rounds off the video using the #LoveWins motto, after the Supreme Court of the United States ruled in favour of legalising gay marriage across all 50 states last week.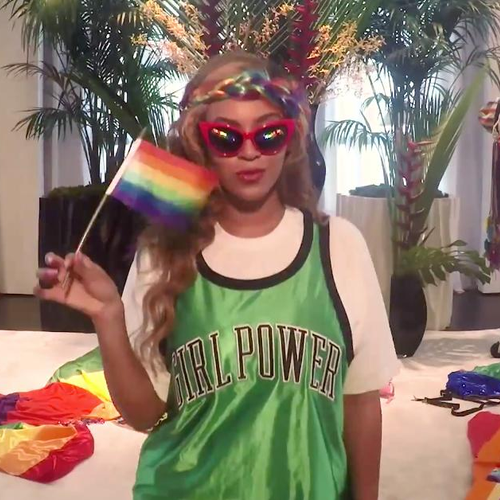 Beyonce… you are AMAZING!
You may also like...
WATCH: Beyonce's Original Video For Her Song '7/11'