Four Year-Old Girl And Her Mum Absolutely SMASH Dance Choreography To Beyonce's '7/11'
24 March 2015, 12:18
Tianne and Heaven Perform to Beyoncé
03:55
Watch this mum-daughter duo perform an AMAZING routine to Queen Bey's latest hit.
We're not quite sure how it's possible but this four year-old superstar in the making pretty much just bested Beyonce at her OWN dance routine.
Mother-daughter duo Tianne and Heaven stopped by The Ellen Show this week to perform a near-perfect routine to Queen Bey's '7/11' video choreography, and we reckon they could give Mrs. Carter herself a run for her money!
Hit play on the video above to watch this four year-old dancing sensation pretty much #owning every minute of this energetic routine, and earning praise from EVERYONE for basically being awesome.
What do you think Bey? Want a new backing dancer on your next tour?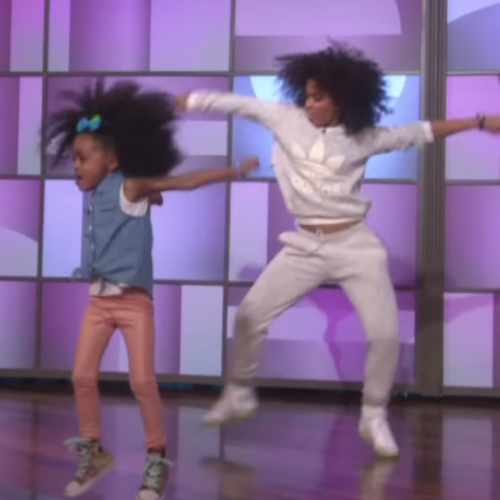 You may also like...