Ariana Grande Destroys Piers Morgan While Defending Little Mix In Twitter Rant
22 November 2018, 07:15 | Updated: 22 November 2018, 09:16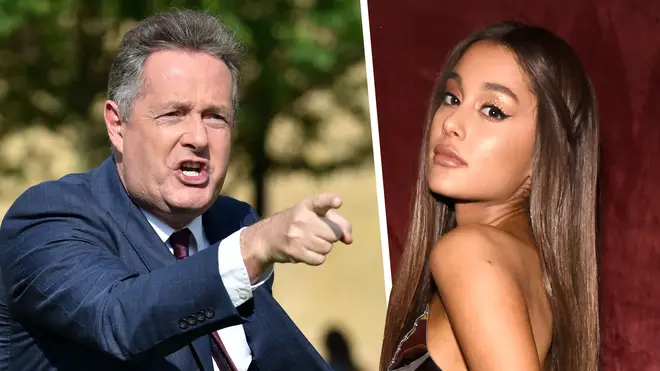 Ariana Grande has taken to Twitter to defend her friends Little Mix and Ellen DeGeneres against Piers Morgan, after he called them out during nudity row.
Piers Morgan has recently made some controversial comments against Little Mix, including calling their nude photos "grim".
Ariana Grande - who toured with the 'Woman Like Me' band in 2017 - has gone to defend Little Mix, clapping back against the Good Morning Britain host on Twitter.
> Ariana Grande's Replaced Pete Davidson's Ring With Something Much Better
After the TV personality accused Little Mix of stealing their promotional artwork for 'Strip' from the Dixie Chicks, Ariana's mother, Joan Grande wrote to Piers, saying "Honestly what is wrong with you [Piers Morgan]?
"Didn't your mother ever teach you, if you have nothing nice to say, don't say it! You came for [Ellen DeGeneres] yesterday which was disgraceful, she is an angel. [Little Mix] today, did you ever hear of paying homage? And..well never mind," continued Joan.
Piers responded, calling out Ellen DeGeneres for being a hypocrite, and went in on Little Mix, saying he'd "prefer they use their talent to sell records rather than their nudity", before bringing Ariana Grande into the discussion.
Hi Joan, my mother taught me to speak my mind & never be afraid to express honestly held opinion.
Ellen's a hypocrite - and as for Little Mix, I'd just prefer they use their talent to sell records rather than their nudity.
As your own daughter does...! https://t.co/nCQAsIgoVG

— Piers Morgan (@piersmorgan) November 21, 2018
> Little Mix Fans Are Furious With Piers Morgan For Calling Jesy Nelson's Latest Underwear Photo 'Grim'
The 'God is a woman' sensation was quick to join the conversation, when she defended her close friends, Ellen DeGeneres and Little Mix, writing "Ellen is an incredible & kind human being.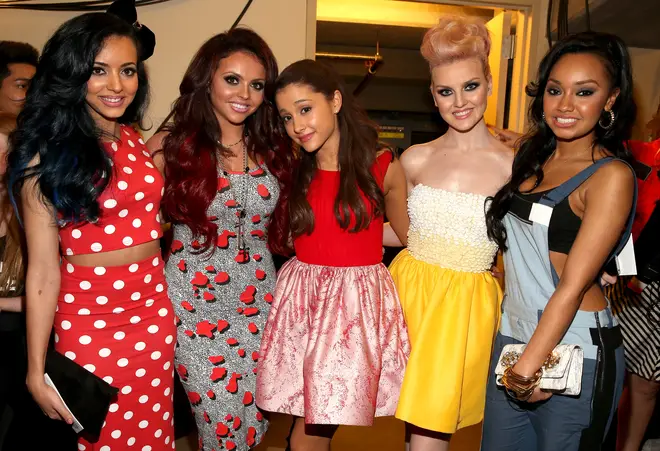 "I use my talent AND my sexuality all the time because i choose to. women can be sexual AND talented. naked and dignified. it's OUR choice," said Ariana to her 58.9 million Twitter followers.
She then supported Little Mix further, by saying "keep fighting the fight divas" and insisting that their "sisters have [Little Mix's] backs".
After Piers slated Little Mix for appearing nude to promote their project, Ariana shared a shot of Piers Morgan similarly appearing nude, where his face was superimposed onto a model's body. She wrote "when u do it it's ok tho right?" in the post.
> Grab Our App For The Latest News And Gossip From Ariana Grande
Piers, thank u, but... next.