Ariana Grande's New Boyfriend - The 'Moonlight' Star's "Officially Dating" Ricky Alvarez
11 August 2015, 08:39 | Updated: 5 December 2018, 16:29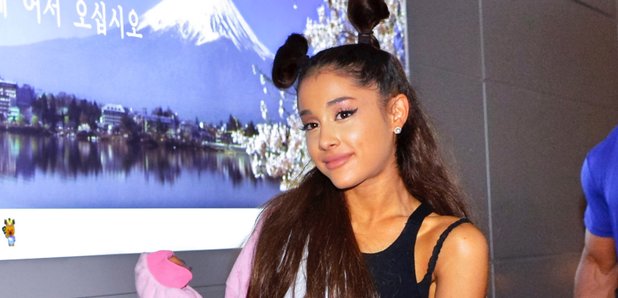 Ari was caught on camera snogging her tour dancer Ricky, and friends claim the couple are officially together.
It was pretty obvious from all the snogging going on in the doughnut-gate video, but friends of Ariana Grande have confirmed that she IS officially dating her tour dancer Ricky Alvarez.
Ariana was caught on camera last month at a doughnut shop where she and Ricky, who is one of her tour dancers, licked some of the doughnuts on display – which they didn't even BUY – and then proceeded to have a big old snog!
The video by TMZ showed Ariana and Ricky with a group of their friends at Wolfee Donuts in California, where a secret camera caught them playing Truth or Dare in the shop and sharing a cheeky smooch.
When the staff watched their antics back later, the doughnut licking came to light – though you can't ACTUALLY tell if their tongues touched the cakes… imagine how much Ari's one would go for on eBay?!
Friends of the star have now confirmed what we all kind of already knew, that Ari and Ricky are officially an item. A source told E! News, "She and Ricky have gotten pretty close and they are officially a couple. They are keeping their relationship on the down low though and trying to be as private as they can.
"The way the two act around each other is very affectionate. You can tell Ricky really cares about her."
Rumours of the nature of Ariana and Ricky's relationship started in June when Ari almost kissed him on stage during her performance at New York's Pride festival – steamy!
A source told Hollywood Life, "Ariana hid this from others on her tour and her friends. Mostly nobody knew they were an item, and the ones that did know were told that if they told anyone, they would be fired."
Ariana's been single since she split with rapper Big Sean in April this year as the couple blamed their busy workloads on their relationship not working out.
Well, she and Ricky are always on tour together so the distance won't be an issue – and don't they make a cute couple?