Ariana Grande 'Confirmed' She Isn't On Calvin Harris' New Song But We're Not Convinced...
14 September 2016, 15:28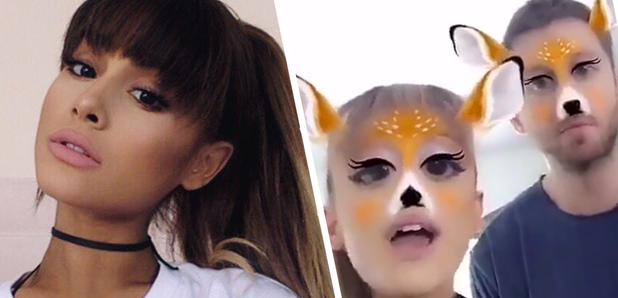 Apparently they both have a song called 'My Way' out at the exact same time...
Sometimes artists have the same song titles as other artists.
It's nothing new.
But when two huge artists have a song with the exact same title coming out at the same time, it's a bit strange.
Of course we're talking about Calvin Harris and Ariana Grande who are both releasing a track called 'My Way'.
Ahead of his release, Calvin sent out this tweet...
Guess who featured vocal is on My Way hashtag #CalvinMyWay I'm gonna choose 5 people to win entire signed back catalog plus tons of merch

— Calvin Harris (@CalvinHarris) September 12, 2016
Fans initially thought that the vocalist was going to be Demi Lovato after she began tweeting Calvin Harris lyrics and followed his Instagram.
But then we found out that Ariana Grande was going to be interviewed by Ryan Seacrest on the same day that Calvin was.
Plus they were both promoting tracks called 'My Way'.
Suspicious right!?
Then Ariana tried to 'clear everything up' with this Snapchat...
But Calvin saying "...unless it is the same song" at the end now has us questioning everything!
Ariana went on to send two more Snapchats saying they were two different songs and she was 'sorry to disappoint'...
So maybe it really isn't going to be Ariana who vocals Calvin's 'My Way' track?
Does that mean it'll be Demi Lovato as fans first suggested?
Or will it be someone totally different?
We can't wait to find out.
You may also like...