WATCH: Ariana Grande Gets Sent All Of Kylie Jenner's Lip Kits & Loses ALL Her Chill
27 June 2016, 11:36 | Updated: 28 June 2016, 14:20
Ariana Grande Snapchat 25 June, 2016 | uRS TV
03:12
Ari got a pretty cool birthday present from Kylie – and even her mum and friends got involved too!
(18+ The video above contains some strong language)
We love Ariana Grande, and we're also big fans of Kylie Jenner's Lip Kits too, but bringing the two together is a pretty magical thing.
It was Ariana's 23rd birthday on 26th June, and she received a MASSIVE box of Lip Kits from Kylie in the post as a present – and it's safe to say Ari was pretty excited to get them!
Ari posted, "Happy early birthday to me. Thank you Kylie, my lips bout to be so happy. Love U."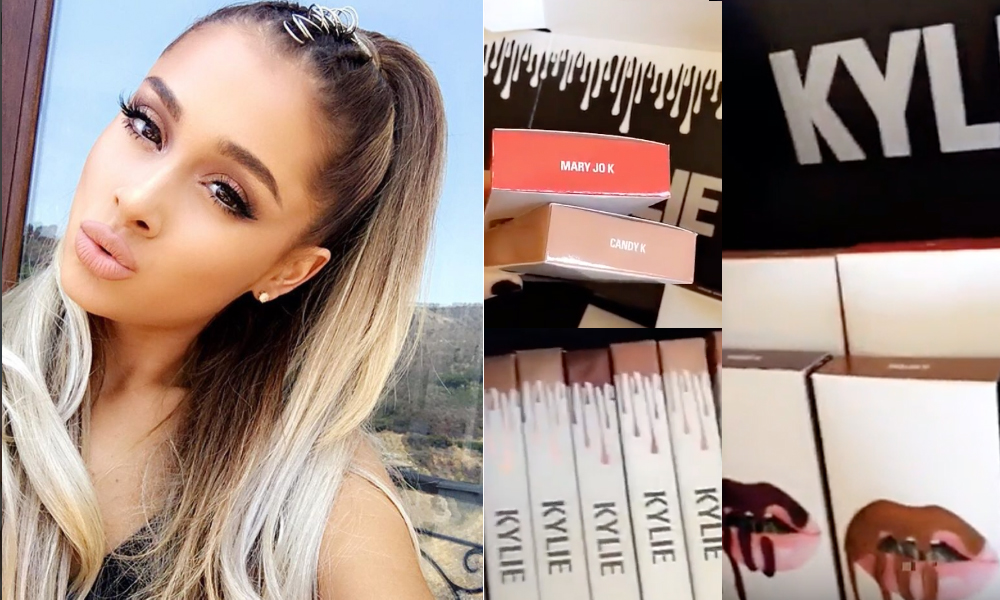 Getting the full set in the post is KIND OF a big deal seeing as the lip glosses sell out in a matter of minutes after being restocked online – and Ari made sure her friends and her mum, Joan Grande, were not left out of the action either.
Rocking one of the newest shades, Ariana's mum showed off the metallic KyMajesty, with Ari heard saying, "Just saying KyMajesty was actually made for Joan Grande."
Ari's guy mates were also quick to jump in on the action too - and they even plucked a wig out of somewhere for the occasion, too!
Well that's Ariana sorted for lipsticks for the next couple of YEARS at least - and we're totally jealous of her collection!