Ariana Grande And Maroon 5 To Perform On Grammys TV Special
27 October 2014, 16:22 | Updated: 5 January 2015, 15:07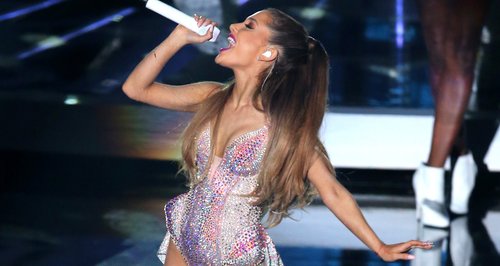 Ariana and Maroon 5 will join the likes of Pharrell Williams on 'A Very Grammy Christmas' where the Album of the Year nominees will be announced.
It's getting to that time of the year again – the Grammy hype is already starting to build! And it's got even more exciting as Ariana Grande and Maroon 5 have been confirmed to perform on a TV special, 'A Very Grammy Christmas'.
Pharrell Williams and Tim McGraw are also scheduled to perform on the show on the 5th December, where the nominees for the Album Of The Year Grammy Award will be announced, with all the other nominations announced earlier in the day.
The new Christmas special will take the place of the 'Grammy Nominations Concert Live' show which normally airs every year and will be shot in Los Angeles in November before being aired on 5th December.
More performers are yet to be announced for 'A Very Grammy Christmas', and the 57th Grammy Awards will take place on 8th February 2015 at the Staples Centre, Los Angeles.
You May Also Like: