WATCH: Ariana Grande Sings 'Dangerous Woman' A Cappella And It'll Give You ACTUAL Chills!
22 March 2016, 11:42 | Updated: 22 March 2016, 11:50
Ariana Grande - Dangerous Woman (A Cappella)
03:58
Not ONLY does Ariana smash every single note... but she does it wearing giant leather bunny ears.
If you ever needed proof that Ariana Grande is both style AND substance - then look no further than her latest performance, which shows EVERYONE we love about Ari!
Not only if the 'Focus' star dressed to kill in what BASICALLY amounts to a leather bunny rabbit superhero outfit (it sounds odd but is TOTES working for her), but she ALSO is seen singing an a cappella version of her latest single.
Did we mention that this brand new unaccompanied performance of her new single 'Dangerous Woman' is, basically, PERFECT in every way? Ariana smashes every single note and belts her heart out to the hot new track! #LoveIt.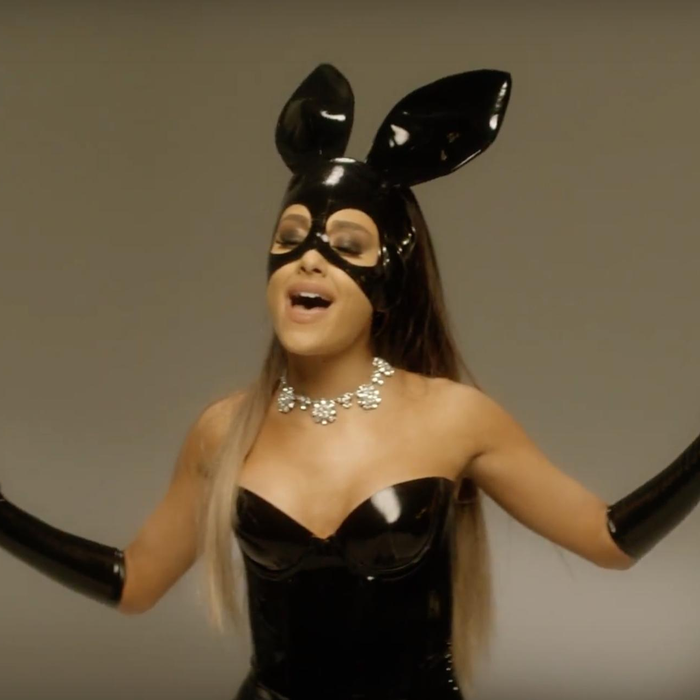 Hit play on the video above and prepare to hear some spine-tingling vocals from this soul diva-in-the-making!
You may also like...