Ariana Grande WON'T Face Charges Over #DoughnutGate… PLUS Watch Her Video Apology!
14 July 2015, 09:51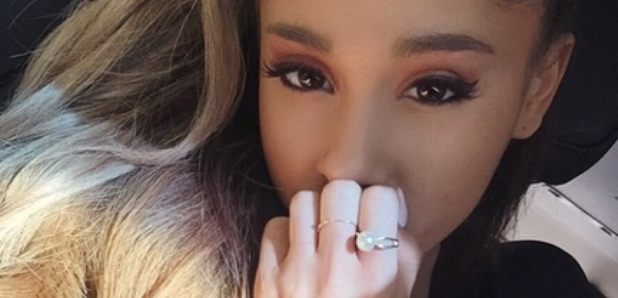 The pop princess has apologised once again for the comments she made in the video.
Ariana Grande and #DoughnutGate was a HUGE story last week, one everyone kinda couldn't believe actually happened, and now it appears she WON'T face any legal repercussions for the drama.
The 'Problem' star was filmed by CCTV with her friends in a doughnut shop, in footage obtained by TMZ, where she was seen licking doughnuts that were on sale for other customers, snogging a tour dancer who's rumoured to be her new boyfriend and then saying she "hates America" at the end of the clip.
Now, the Riverside County Sheriff department has confirmed that there won't be any legal repercussions for what they described as "deliverate food tampering", as Woflee Donuts have opted not to press charges, reports Billboard.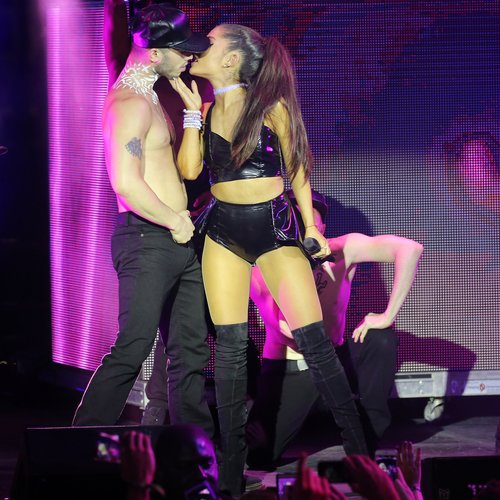 While she's not apologised for licking the sweet treats or commented on the fact she was snogging her tour dancer Ricky Alvarez, Ariana issued a statement and now a video to apologise for her comments about America in the original clip.
When a tray of fresh doughnuts arrived on the counter Ari was heard saying, "What the f**k is that? I hate Americans. I hate America."
The 'Problem' singer issued a statement to Buzzfeed apologising for her "poor choice of words", "I am EXTREMELY proud to be an American and I've always made it clear that I love my country,
"What I said in a private moment with my friend, who was buying the donuts, was taken out of context and I am sorry for not using more discretion with my choice of words."
The full statement read:
Statement just in from @ArianaGrande over "I Hate America" doughnut-licking controversy pic.twitter.com/z6Ge68Myjb

— David Mack (@davidmackau) July 8, 2015
Ari then posted a video on Youtube apologising once again and clarifying what she meant in the statement she released, telling her fans, "I wanted to make a video to apologise again for the whole donut fiasco. I feel like the apology I posted, I kind of missed the opportunity to sincerely apologise and express how I was feeling because I was too busy preaching about my issues with the food industry which is like, not relative.
"I was trying to get you to understand where I was coming from when I said what I said, but that's not important. I'd rather just apologise and I feel like now's my chance before the whole thing blows over to say my sorry. Seeing a video of yourself behaving poorly that you had no idea was taken is such a rude awakening.
"It's like you don't know what to do. I was so disgusted with myself, I wanted to shove my face in a pillow and just disappear. But instead of that I'm going to come forward and own up to what I did and take responsibility and say I'm sorry....Seeing how ugly it looks when you behave a certain way makes you want to never behave that way again. You learn from it....I never want to be anything less than a positive influence."
That is all well and good Ari, but next time BUY the doughnuts you've licked, yeah?