Ariana Grande Injures Herself While Filming Carpool Karaoke
8 August 2018, 10:54 | Updated: 8 August 2018, 11:40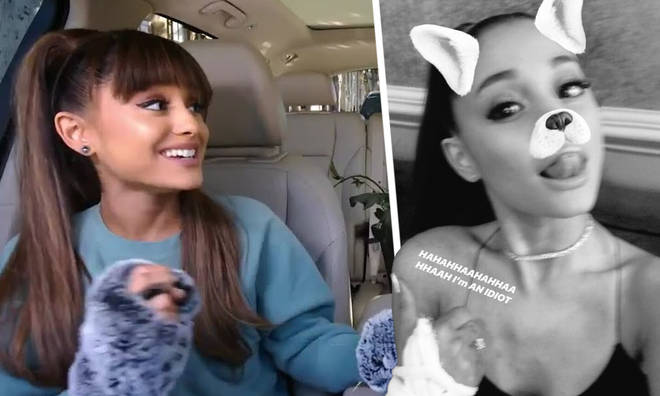 A day after teasing her upcoming appearance on The Late Late Show with James Corden, Ariana Grande admitted she injured herself on set of Carpool Karaoke.
Ariana Grande has been teasing all 56.9M of her Twitter followers for the past 24 hours, after she seemingly confirmed she was recording a Carpool Karaoke with James Corden.
However, a few hours after posting the message, she returned to Twitter only to say she had injured herself during the skit.
> Ariana Grande Finally Returned To Instagram With Surprise New Engagement Photo
Why don't you look after our baby, James?!
During the segment - which will see Ari and the late-night host sing the likes of 'God is a woman' and 'No Tears Left To Cry' - Ariana appeared to have hurt her hand, as she posted a photo of it wrapped up.
She wrote "but i LOVE my bandage it looks sick [James Corden] i'll be ok one day".
> If You Want To Crown Ariana Grande As #CapitalSexiest, Vote For Her Now!
Reason #94,294 why we want to wrap Ariana up in a duvet and cradle her: see above.