Adele Wanting Prince Collaboration For New Studio Album?
27 February 2014, 09:44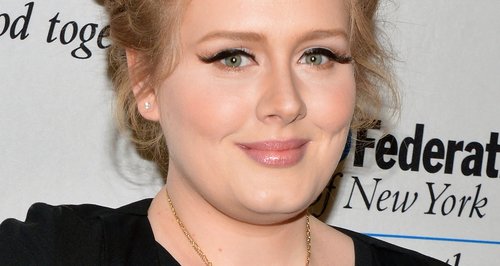 The 'Rolling In The Deep' star is alleged to have talked business with the 'Purple Rain' singer this month.
Adele is heavily rumoured to be planning a collaboration with iconic musician Prince for her new album.
According to fresh reports, when Adele stopped by his secret gig in London earlier this month the pair were actually meeting to chat about a potential team-up for the 'Someone Like You' star's third studio record.
"The reason Adele only stayed a short time at Prince's gig at Ronnie Scott's in London was because it was just a business meeting and she needed to get home," a source told The Sun this week. "They wanted to work together on a track for her next album.
A spokesperson for Prince has since denis the claims to MailOnline, insisting Adele just came to enjoy the show, while the UK singer has yet to comment on the rumours.
Adele has also been working with Genesis star Phil Collins on songs for the follow-up to 2011's '21'.