Adele Set For Sales Surge Following Oscars 2013 Performance And Win
26 February 2013, 11:31
The 'Someone Like You' singer received the prize for her James Bond theme 'Skyfall'.
Adele could be set to rocket back up the charts this week following her appearance at the Oscars 2013.
The 'Rolling In The Deep' star picked up an Academy Award for her James Bond theme 'Skyfall' and performed the track for the first time last weekend.
Sources at Billboard have revealed that they expect to see "a 45% jump in digital download sales" for the track.
Dame Shirley Bassey also performed on the night and is set o see an even bigger rise of 275% for her 007 hit 'Goldfinger'.
'Skyfall' was the first James Bond theme to win an Oscar in the entire history of the franchise - despite previous nominations for the likes of Paul McCartney and Carly Simon.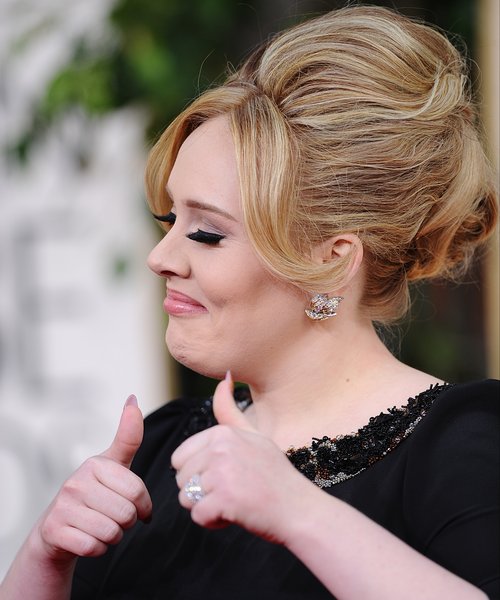 Adele revealed after her win that she had still yet to decide upon a room to keep her Academy Award in and joked it could find pride of place in her bathroom so she can look at it everyday.
She is also currently working on her new third album but told reporters at the Grammys 2013 that she was in the early stages of the record.