Adele To Keep Oscars 2013 Best Original Song Award In Her Bathroom?
26 February 2013, 07:59 | Updated: 26 February 2013, 08:03
The '21' singer admits she wants to be able to see the prize everyday following her triumphant night in Hollywood.
Adele has revealed she is still unsure where she will put her Oscar for Best Original Song when she gets back to her UK home.
The 'Rolling In The Deep' star reportedly told the Daily Mail that she is hoping to have a good view of the prize, picked up for her song 'Skyfall', everyday and it could end up in her bathroom.
"I haven't decided where to put it yet," she confessed. "I want it to be somewhere where I'll see it every day.
"Bathroom, bedroom, yeah, somewhere like that. I'll fathom it out when I get back home."
The singer was apparently also in a reflective mood as she got back to her dressing room at the 85th Academy Awards.

"When I got back to my dressing room I thought it could have been a bit grim my life. But it's not, it's fabulous," she added.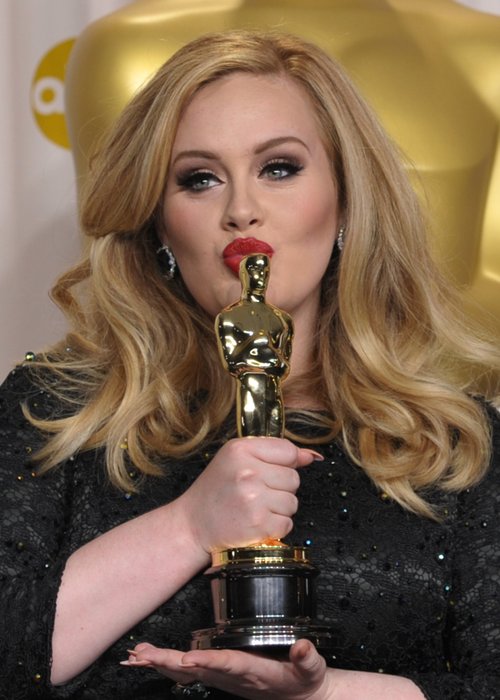 As well as winning her prize at the event, she also performed the James Bond theme 'Skyfall' for the first time.
She has since been congratulated from the world music including stars such as Kelly Clarkson and Rihanna.
Adele has spent most of 2013 in Los Angeles as she prepared for the Oscars as well as the Golden Globes earlier in the year – which also honoured her 007 theme.