Adele Is Sounding 'Better Than Ever" On New Album, Says OneRepublic's Ryan Tedder
31 March 2014, 10:48 | Updated: 31 March 2014, 10:49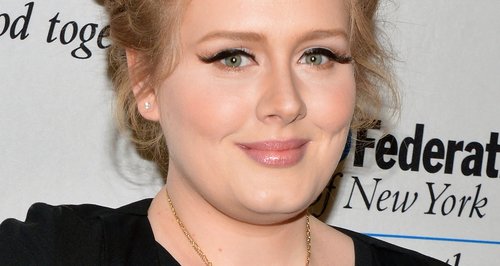 The 'Rolling In The Deep' star is working hard on new music and Ryan has an update.
OneRepublic's Ryan Tedder says Adele is sounding "better than ever" on her new album and says he is "prouder" of their new collaborations then anything they've ever worked on before.
The US singer also opened up on when Adele might deliver the album, her follow-up to 2011's incredibly successful outing '21'.
"I haven't heard everything she's done, but I've heard everything we've done and I'm as proud of it, or prouder of anything we did on the first album, and she is sounding even better than ever," Ryan revealed to MSN Music this week. "She will deliver the album on her own timetable, at her own pace, and the only person that will ever declare it finished will be her, when she decide's it's finished."
The 'Counting Stars' singer went on to say that he has "no idea" when the album might be finally released.
Ryan also opened up on Adele's heavily rumoured fear of live performances as well as the chances of her heading out on tour to support her next record.
"I personally wouldn't use the word fear, from conversations I've had with her, I don't think she has a fear of it," he explained. "She's a mother, she has a young kid.
"When you sell 30 million albums, on one album, she can do whatever the hell she wants to do until forever," Ryan added. "So if she decided to tour I'm sure it will be the most incredible tour ever and if she decides not to, it will have no bearing on how amazing the album itself is because she's one in a million, one in a hundred million, one in a billion."
Keep it Capital for full news on when Adele's new album is coming.