Adele Splashes Out £100,000 On New Motor After Passing Driving Test?
25 November 2013, 14:39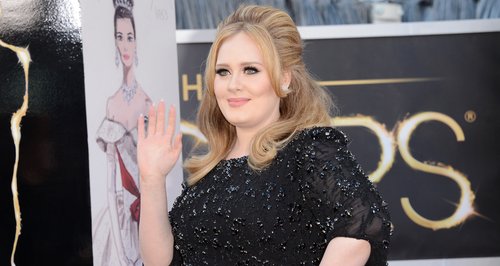 The 'Someone Like You' singer is said to have treated herself to a new Porsche.
Adele has apparently splashed out around £100,000 on a new Porsche after passing her driving test recently.
The 'Rolling In The Deep' singer got her driving license last month and was already rumoured to be planning on making an appearance on Top Gear.
A source told the Daily Mirror that the BRIT and Grammy Award winning singer decided on a Cayenne model for her motor of choice.
"Since passing her test, driving has become one of Adele's favourite activities and she loves to cruise around London. She could afford to buy any mega-expensive sports car but, now she's a mum, safety and reliability are her priorities.
"Her car is a 4x4 and extremely safe but it's also slick and luxurious. She's decided to treat herself and has joked that it's a Christmas present after she managed to pass her test.
The insider added: "The cars are custom built based on the owner's individual ­specifications so Adele has chosen the leather and stitching she prefers. She chose a black car because she doesn't want to be noticed and can retain her privacy.
"It is now being built for her in Germany and will be shipped after Christmas with a 2014 number plate."
Meanwhile, the singer is said to be making her musical comeback on a new collaboration with rapper Wiz Khalifa.