Adele Reveals New Braided Hairstyle And Hangs Out With Jay-Z At Industry Lunch Event
22 June 2013, 08:05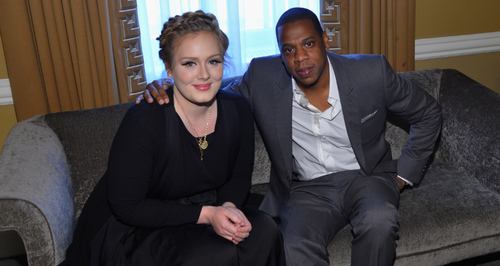 The 'Someone Like You' singer made a rare appearance yesterday as she joined stars such as John Mayer and Haim.
Adele was seen sporting a new braided hairstyle as she attended the UJA-Federation Music Visionary of the Year lunch in New York yesterday (21st June).
The 'Rolling In The Deep' star made a rare appearance at the event, which was also attended by the likes of rapper Jay-Z, musician John Mayer and trio Haim.
Other stars including Neil Diamond, John Legend and was at the bash to present an award to Columbia Records boss Rob Stringer, who was honoured as Visionary of the Year.
Rob also paid tribute to the female star during his acceptance speech and recalled his first meeting with her.
"Six years ago, that young lady walked into our office with her manager and said, 'Yeah, this'll do,' with a cigarette in her mouth," he said.
"It's fantastic to have her here, and she doesn't get out much.'
Adele posed for pictures on the red carpet as well as with her fellow musicians.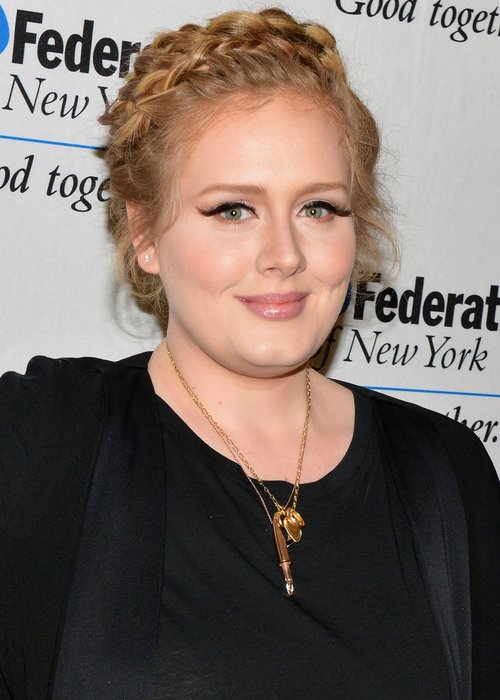 They also all got together for one group shot at the end of the day and the singer was later seen out and about with her baby boy Angelo.
The star is busy working on her new studio album and was recently claimed to have purchased a new £5 million property in London – a stone's throw away from The Beckhams.