OneRepublic's Ryan Tedder Teases Adele New Album: "She Sounds Better Than Before"
4 October 2013, 12:25 | Updated: 4 October 2013, 12:27
The 'Counting Stars' singer speaks about his love for the '21' British star as well as new Beyonce material.
OneRepublic lead singer Ryan Tedder has been teasing fans with details of Adele's new album and insisted the 'Rolling In The Deep' star sounds better than ever.
The 34 year-old American songwriter, who helped pen tracks for the Grammy Award winning '21', told the Herald Sun that he couldn't reveal any details about her hugely anticipated third record but loved what he's been hearing.
"Adele sounds even better than before," he says. "I love where she's at, she's still my favourite artist in the world. I would press pause on my entire life if it meant I could go into the studio for a month straight with her.
Ryan is also working on Beyonce's new album and told fans it will "mind-blowing".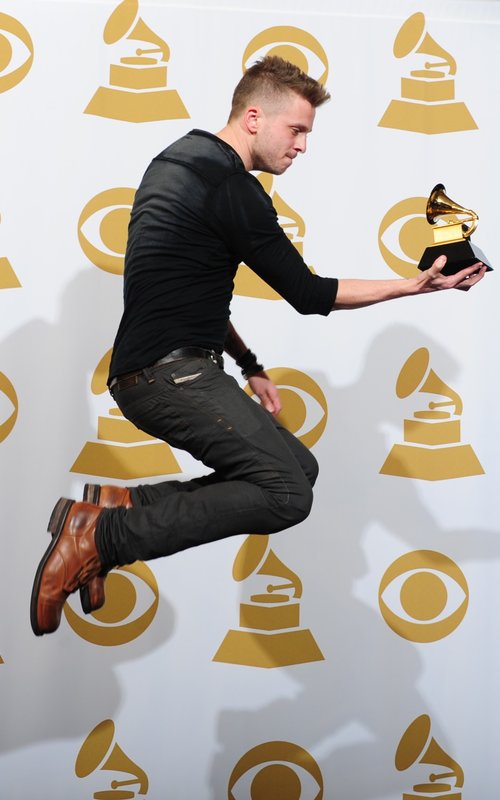 The OneRepublic man also offered his thoughts on Miley Cyrus' latest song 'Wrecking Ball' and admitted he wasn't too keen on the video.
"I don't want 12, 13, 14, 15, 16 year-old girls staring at Miley thinking, 'The biggest asset I have is my body, especially if it's naked, and the more naked I get the more successful I can get'," he revealed.
"I want teenagers to be motivated to work hard, learn to write songs, practise your instruments.
Adele has kept out of the public eye for much of 2013 except a few high-profile award ceremonies including the Oscars and Golden Globes.