Alan Carr Reveals Adele Is "So Happy" Her New Album Will Be Disco Themed – Audio
4 March 2013, 13:55
The TV chat show host admits he doesn't expect to see the singer take part in an interview until her next record is released.
TV comedian Alan Carr has revealed how Adele is "so happy" that her third studio album could have a disco theme.
The 'Rolling In The Deep' star's first two records, which were famously penned over her heartbreak have gone on to shift millions of copies around the world, but Alan told Capital FM how the next record may be slightly different.
"I mean she's so happy now it will probably be a disco album," he said when asked about the singer. "She'll be doing the running man in her video."
The Chatty Man host also revealed how there was no truth to reports that she is set to sit down for an exclusive Beyonce documentary style interview in the near future.
Alan revealed how he admires the singer's ability to keep her life private and said she'll most likely return to interviews when she is promoting her next album.
"Do you know what I love about her? She's old school. She's glam. She's [got that] mystique and I love all that," he added.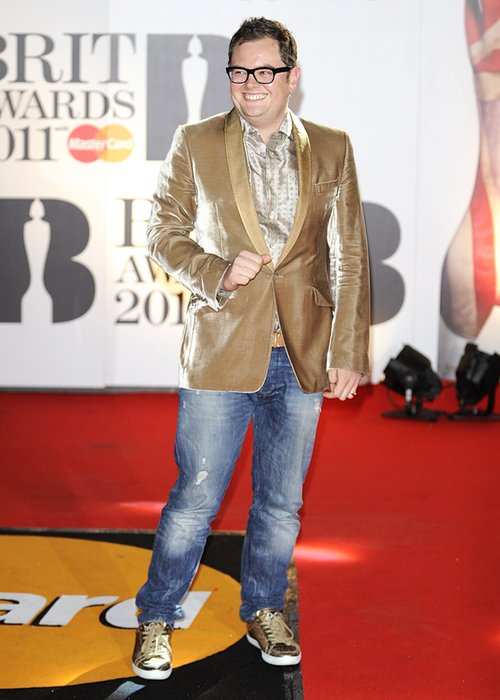 Adele revealed how she was still in the very early stages of producing another record at the Grammy Awards last month.
Listen to Alan Carr speaking to Capital FM about Adele below:
Alan Carr talks Adele's new album
She's also since been seen winning awards at the BRITs 2013 and the 85th Academy Awards.