Eek! Adele's New Album Is Complete And Set For A Surprise Release Like Beyonce's!
23 June 2014, 11:56 | Updated: 27 March 2017, 16:31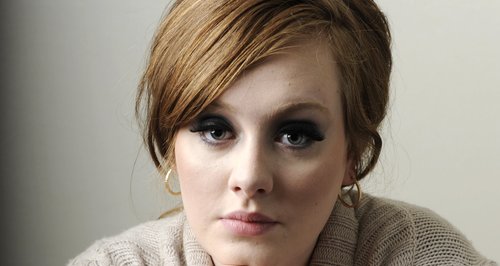 The 'Someone Like You' star's new album could drop any day as Adele has reportedly completed her third album!
We've been waiting for Adele to drop a new album for aaaages, but it seems the day may not be too far off – the lady with the biggest voice in Britain (probably) has reportedly completed her third album.
The next offering from Adele is rumoured to be called 25, in keeping with her two previous albums titled 19 and 21 – the age she was when she wrote them - and will feature tracks written with Ryan Tedder and Phil Collins.
The details of what we can expect from the record are being kept firmly under wraps – only Adele and a close few know what is on the album – and it will apparently drop unexpectedly like Beyonce's recent release. So basically, you could literally wake up one morning to a whole new Adele album to blow your mind – eek!
A source close to Adele told The Daily Star, "The album is written, recorded and finished. Theoretically it could be released tomorrow if she wanted."
"The plan is to release internationally on iTunes as a complete surprise without any previous promotion or build-up publicity campaign. The shock tactics worked amazingly well for Beyoncé and the feeling is Adele's new album is so widely anticipated it doesn't need a long promotional build-up."
Notoriously fame-shy Adele teased her fans on Twitter back in May about the possibility of a new album.Celebrating her 26th birthday, the 'Someone Like You' singer posted a selfie alongside a message which hinted that this isn't the last we'd seen of her and the number '25'.
Bye bye 25... See you again later in the year x pic.twitter.com/HEmY14El5s

— Adele (@OfficialAdele) May 4, 2014
The singer's comments seem to confirm rumours that her third studio offering will be titled '25', and will be released here in the UK later in 2014.
One Republic's Ryan Tedder recently revealed that Adele is sounding "better than ever" on her new album, and added that he is "prouder" of their new collaborations then anything they've ever worked on before.
If the next album is anything like the last – 21 sold almost 30 million copies – it's going to be another stellar year for Adele. We literally can't wait!
Keep it Capital for all the latest news about Adele's new album and release date!