Adele Waxwork To Be Revealed At Madame Tussauds Museum
4 March 2013, 10:26
The 'Someone Like You' singer will be added to the many celebrities inside the popular tourist attraction in London.
Adele is set to join the likes of Lady Gaga, Rihanna and The Queen by having a waxwork of herself made to go inside Madame Tussauds this June.
The 'Someone Like You' star has enjoyed a fantastic 2013 with wins at the BRITs, Grammys, Golden Globes and Oscars and now looks set to receive a new honour.
"Adele is the perfect addition to the music line up here in London," revealed PR manager Nicole Fenner to Vogue. "She's one of the world's hottest properties right now and one of our most requested personalities."
The singer's popularity has increased further ever since she debuted her 'Skyfall' single and Fenner added that it "seems perfect to honour her after such phenomenal success with the song".
She added: "We know she is going to be a huge hit with our guests alongside our other pop greats. We're very excited to welcome her to Madame Tussauds London."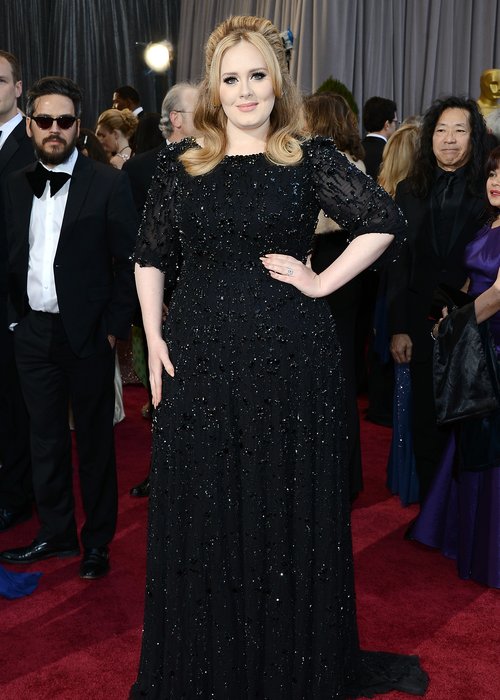 Meanwhile, Adele recently returned back to the UK following her stay in Los Angeles, where she performed also performed at the 85th Academy Awards.
The singer has also revealed that she's still in the very early stages of working on her third studio album.