Adele & Jimmy Fallon Sang 'Hello' With Classroom Instruments And It's... Kinda Awesome!
25 November 2015, 11:20
Jimmy, Adele & The Roots Sing "Hello" (w/Classroom Instruments)
03:20
Who knew the only thing 'Hello' was missing was a xylophone and a tambourine?
OK this is both awesome AND hilarious - Adele performing her latest hit single backed by an orchestra of classroom instruments!
The UK superstar stopped by The Tonight Show with Jimmy Fallon this week and had the comedian and his house band The Roots support her will a full score for 'Hello', performed on everything from xylophones and tambourines to an old-school flip phone!
Apart from cracking up in chuckles a couple of times Adele pretty much NAILS her vocals… and we have to be honest it sounds kinda amazing even with the classroom percussion!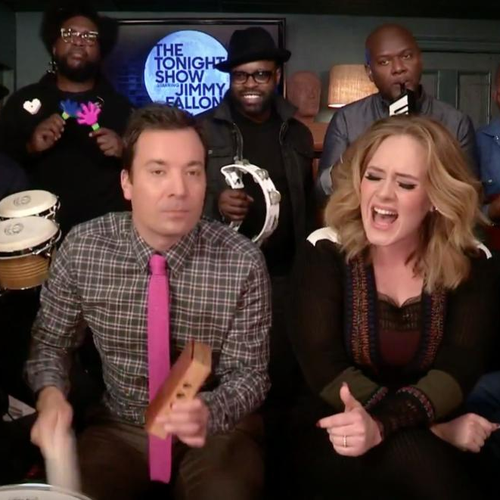 You may also like...