Adele's Music Revealed To Help People Overcome Fear Of Flying
17 May 2013, 12:29
The 'Someone Like You' singer's tracks contain the perfect bpm to help breathing, according to the new study.
Adele's hit single 'Someone Like You' has been announced as the perfect song to listen to in order to overcome a fear of flying, according to a new scientific study.
The research was conducted by anxiety psychologist Dr Becky Spelman, from the Private Therapy Clinic in London and commissioned by Spotify.
Speaking about the findings, she said: "Travel anxiety is caused by irrational thoughts where the threat is exaggerated and inappropriate."
"Music that stimulates both the logical left and emotional right sides of the brain is said to stimulate the limbic system, which processes negative memories and emotions, which in turn helps people think in a more balanced, rational way supressing anxiety."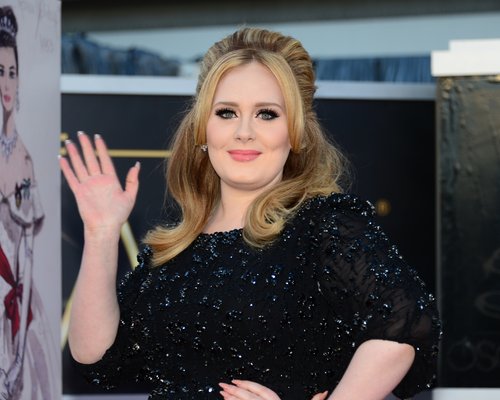 Spotify's Angela Watts added: "We all have a strong personal and emotional connection to music so its power when it comes to anxiety control is no surprise."
She continued: "It's comforting that music can help more people enjoy their dream holiday without the fear of the journey at either end. Listening to Coldplay's Paradise might actually get you there."
Check out a list of highlighted songs perfect for overcoming a fear of flying below:
'Someone Like You' - Adele
'Orinoco Flow (Sail Away)' – Enya
'Piano on The Beach' - Liborio Conti
'Piano Concerto No. 21 in C major ("Elvira Madigan") K. 467' - Mozart Wolfgang Amadeus
'Better Together' – Jack Johnson
'Pure Shores' - All Saints
'Buffalo Soldier' - Bob Marley
'Scar Tissue' - Red Hot Chilli Peppers
'Paradise' - Coldplay
'As I Lay Me Down' - Sophie B. Hawkins
'Inside Out' - Britney Spears
'Ignition' - R Kelly
'Flaws and All' – Beyoncé
'The Christmas song' - Nat King Cole
'Space Oddity' - David Bowie
Meanwhile, Adele is believe to be back working on her new album and was recently aid to be four songs into the recording sessions as she plans the follow-up to 2011's '21'.